Remodeling a kitchen is hard. There are a ton of decisions to be made, and usually not enough time to make them!  Your kitchen backsplash is one of those design details you'll want to spend some time on.  It may seem like a simple task, but choosing tile for your backsplash can be complicated, there are a variety of things to consider that will affect your overall kitchen design.  To help you out, and make sure you don't miss anything, we've put together a list of 6 things you should always consider when choosing a tile backsplash. Of course, there are a variety of other things to keep in mind that aren't on our list, so always consult with your designer, contractor, or one of our design consultants before installing your tile.

1.) Color or Neutrals?
Color is one of the first decisions you'll make.  You'll have to decide between a colorful and bold look that fits your aesthetic or a more neutral and subdued color.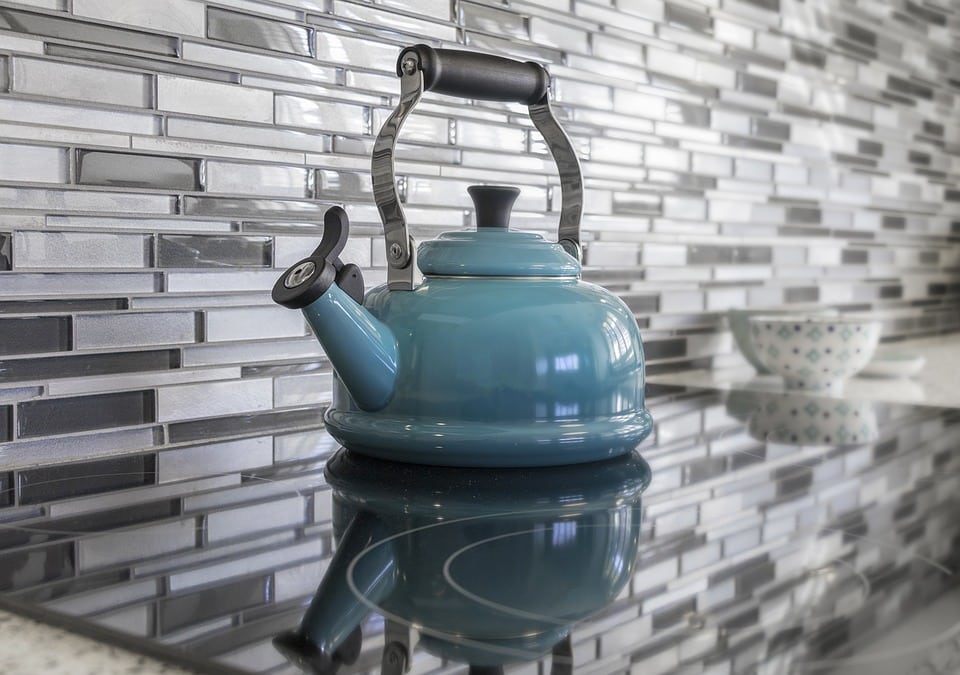 It all comes down to the other colors and materials being used in your kitchen and how your tile will pair, and your overall color preference.  Some people are drawn to color, while others find a sense of calm in a neutral space.
2.) Backsplash Height
Height is often a design detail homeowners overlook. If you just want a hint of tile, only bring your backsplash up to the bottom of your cabinet or first shelf in an open shelving design such as the one below
If you want to use more tile, you can often extend your backsplash to the ceiling in areas where there are no cabinets, such as over the sink, or over a stove.  A counter to ceiling installation makes the tile a focal point in your kitchen, so if you choose to bring it to the ceiling, make sure you've chosen a color, size, and layout that stays true to your personality and aesthetic.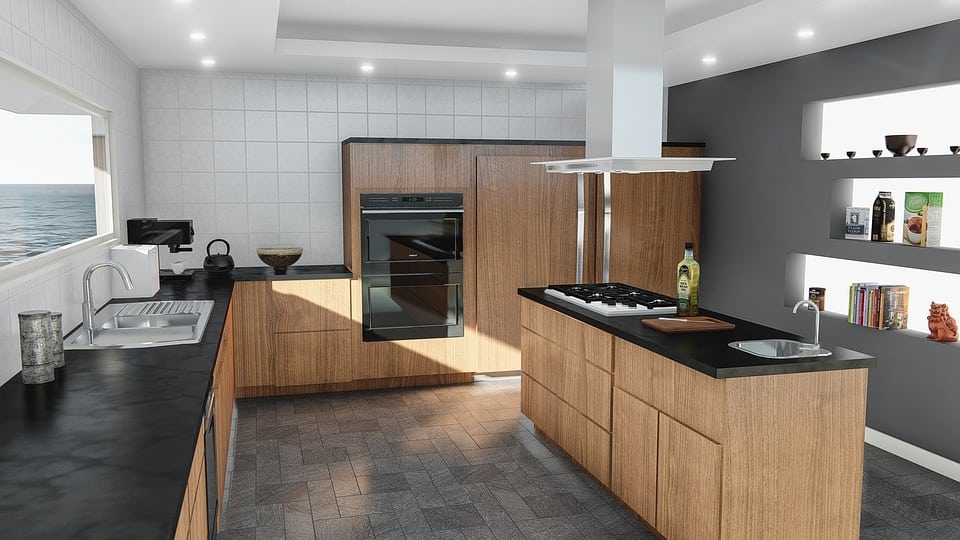 3.) Material
The material you choose is crucial to the project, as it hinges your design choices. ceramic Tile, Brick, and Handpainted are among those most widely used. This decision should be based on personal preference as well as the overall design style you are trying to achieve.  If your kitchen is rustic or industrial, Brick might work best.  If it is clean and contemporary, a crisp matte glaze from our ceramic Tile line will probably be your best bet.
4.) Consider Your Countertops
Your tile backsplash is always going to be right next to the countertop, so it's important to make sure these two features compliment each other.  If you choose a colorful countertop material ( shown in the kitchen below) you'll want to choose a neutral tile color. If your countertops are neutral, choose a tile that complements the texture and tone of the selected material.
You can also read: 5 Kitchen Must Haves in 2018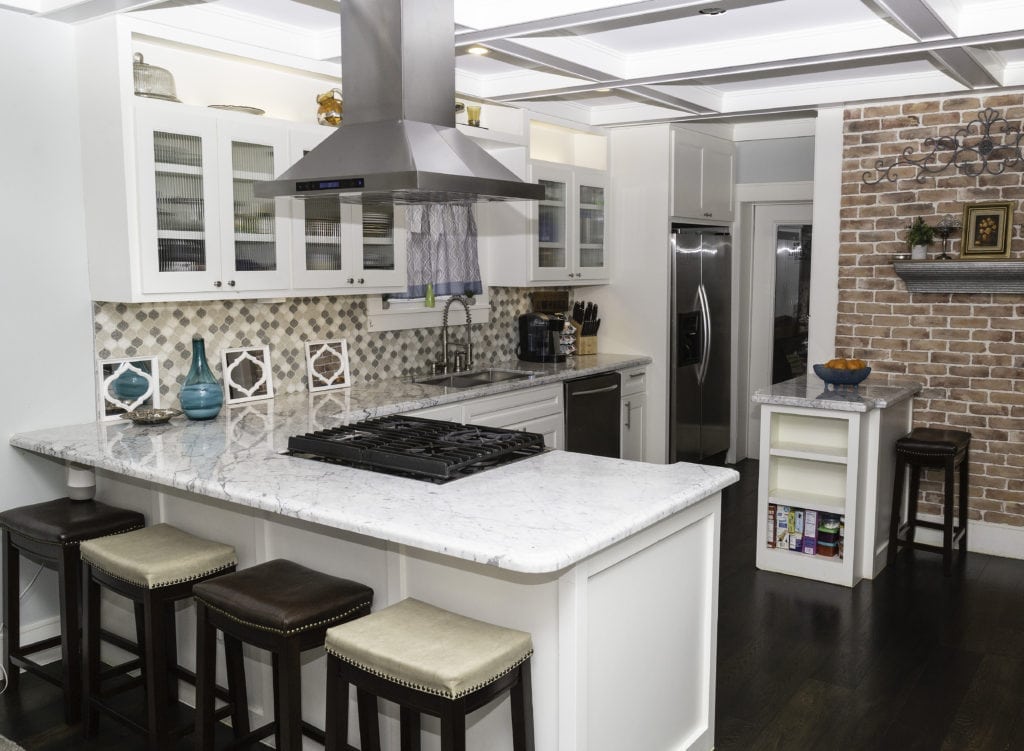 5.) Shape and Pattern
Do you prefer classic shapes or fun patterns? If you want your kitchen to remain timeless in design, we suggest sticking with a classic field tile size such as a 3 x 6 in a subway tile layout, or even a 4 x 4 in a straight set pattern.  Field tile will transcend trends, making your backsplash a sustainable design feature.

However, if you are drawn to pattern, specialty shapes can add a unique flair to your kitchen. You want to make sure the color and shape you are choosing fits well and compliments your entire home.  The kitchen below has a natural, mid-century inspired feel, and so does the rest of the house.  The owners chose our contemporary Moroccan-inspired shape, Paseo in an organic green hue to complement the overall design while adding a little extra character.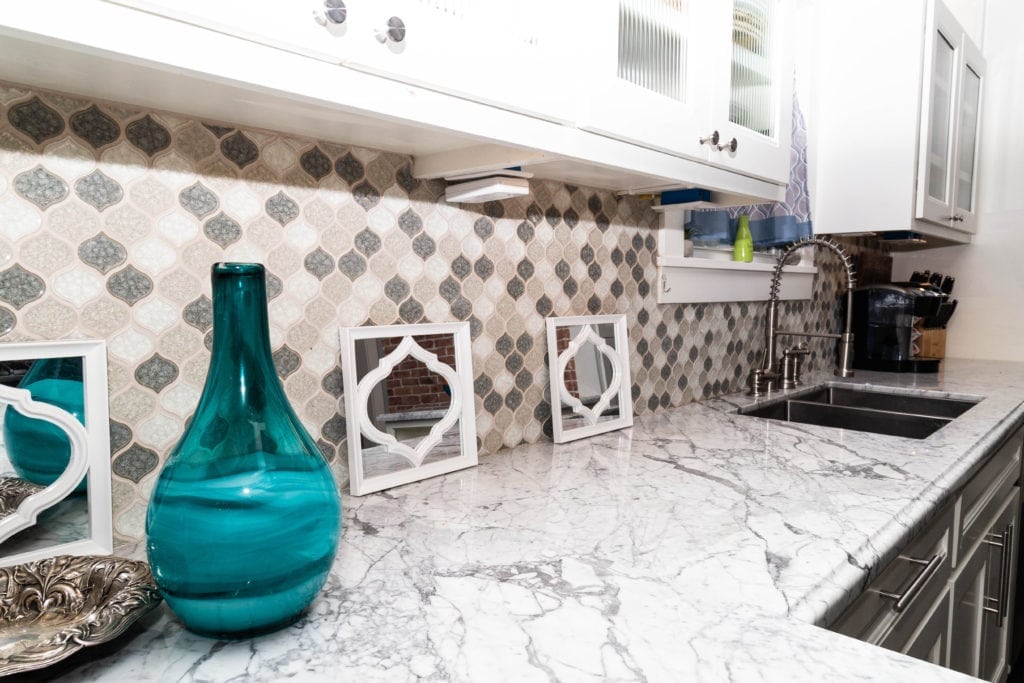 6.) Style
Style is the most personal choice that can be made when it comes to your kitchen. It's a chance to allow your personality and energy to match your living space. Do you love clean, modern lines? A classic traditional look? A mix of the two? If you're not sure, we think Pinterest is one of the best places to start. Pin the kitchen photos that speak to you the most and then look back through what you saved – often you'll find there's something they all have in common. You may be drawn to certain paint colors, cabinet styles or materials.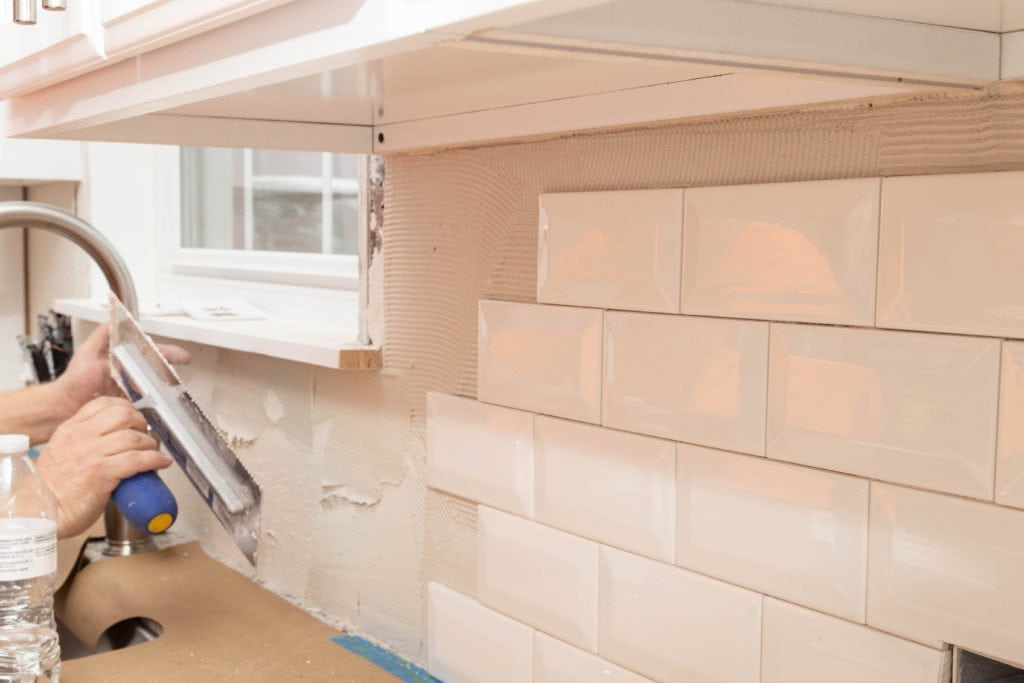 7.) Budget
Calculating a budget can become the most daunting aspect of any home remodel. But budgets don't have to be scary! The biggest thing to remember about creating a budget is RESEARCH! Every aspect of backsplashes that we've talked about needs to be looked into thoroughly. You need to make sure that you have up to date square footage and dimensions in order to price out materials and styles that you're contemplating. If your budget is tight, you'll want to lean toward standard field sizes and our Express line glazes.  However, you can still add fun details the way the kitchen below has done with our Handpainted tile.  Bordering a few Handpainted pieces with classic white field tile is a great budget-friendly way to add handmade, artistic appeal to your kitchen without breaking the bank
Ready to get started on your kitchen backsplash but need some help?  Simply call, chat, or fill out our Form and one of our Design Consultants will get back to you shortly.