Getting ready to sell a property to get a fair deal can be a challenging and overwhelming process. Besides the current state of the housing market, there are many determining factors that can influence the value of your property (i.e. location, city, amenities in the neighborhood, county, size of the property, upgrades and competition with similar properties.)
Knowing how to analyze and manage risk can be an essential skill that will help you navigate the decision making process. With these helpful tips, you'll be able to minimize risk by focusing on areas of the home that are sure to entice potential buyers and close that deal!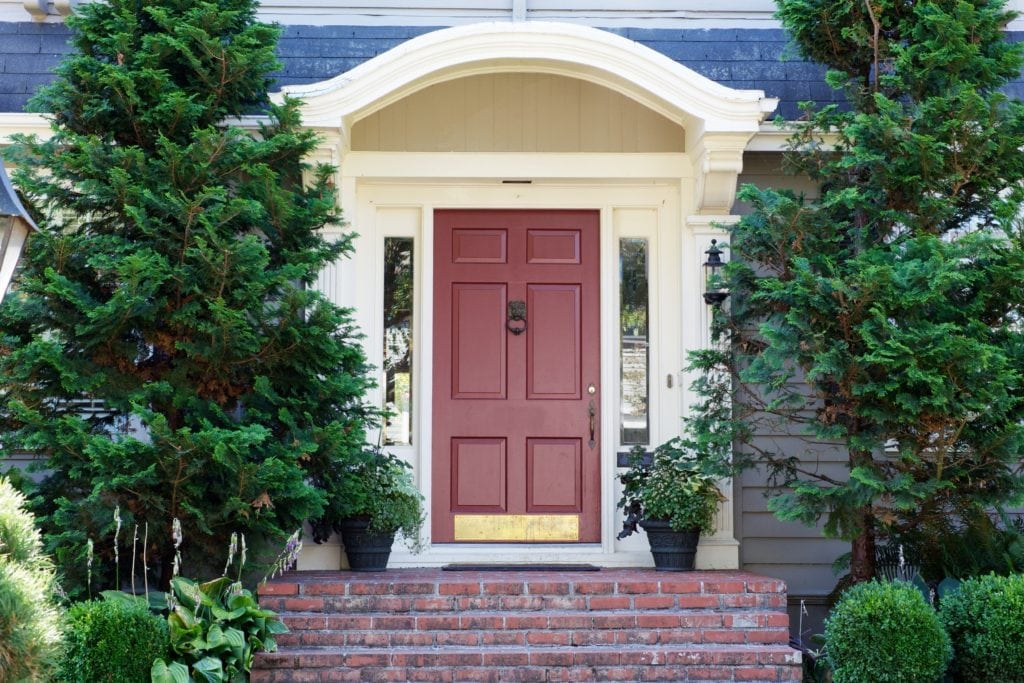 1.- Change the front door
The front door is a big opportunity to make a first impression with potential buyers. The front door should hint at the personality of the rest of the house. However, you can't install just any door. Make sure the style and aesthetic are appropriate to ensure everything feels tied together. Some of today's popular door styles include the craftsman door, the modernly styled door, rustic doors and arched doors. Depending on budget restraints you can also refinish your existing door to give it a new life.
2.- Improve your front lawn
One of the most effective ways to close a deal with a buyer is through visualization. Curb appeal is a great way to start that visualization. By having a bright green, well manicured front lawn and adding a splash of color with a flower bed; you can demonstrate the potentiality of the space that can be utilized outside of the house.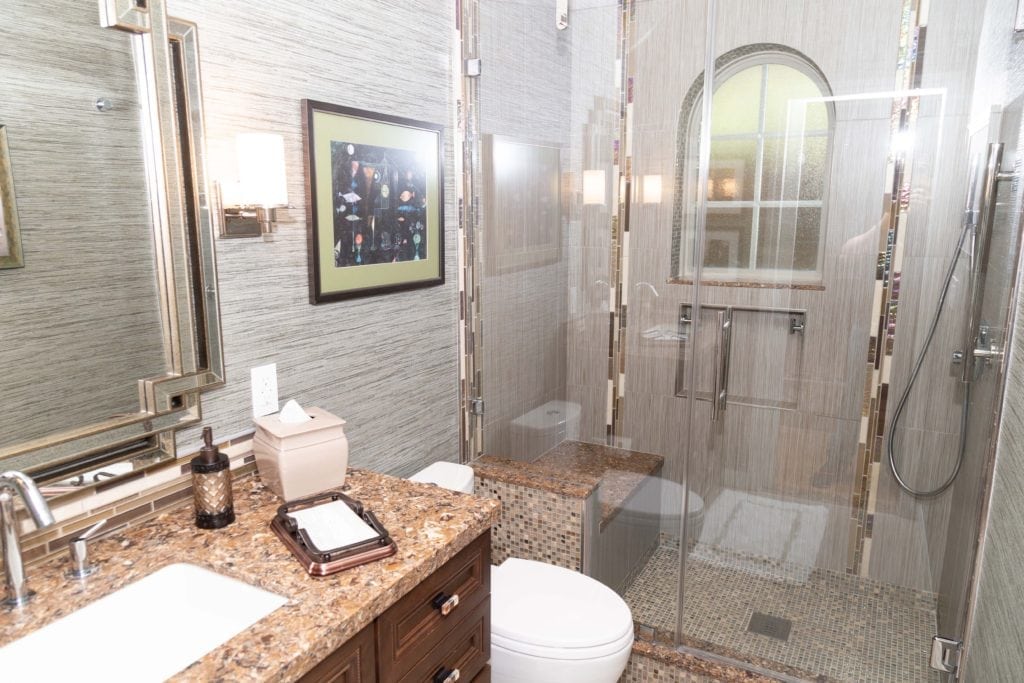 3.- Upgrade Small/guest Bathrooms
One of the biggest deal breakers for potential buyers are undoubtedly the bathrooms. During walk-throughs, clients will expect the bathrooms to be immaculate, especially if there was a previous owner living in the house. Aside from refacing cabinets to maximize storage, be sure to take the time and give the room a deep cleaning. However, do be sure to give equal attention to both guest and master bathrooms, to ensure that nothing gets overlooked.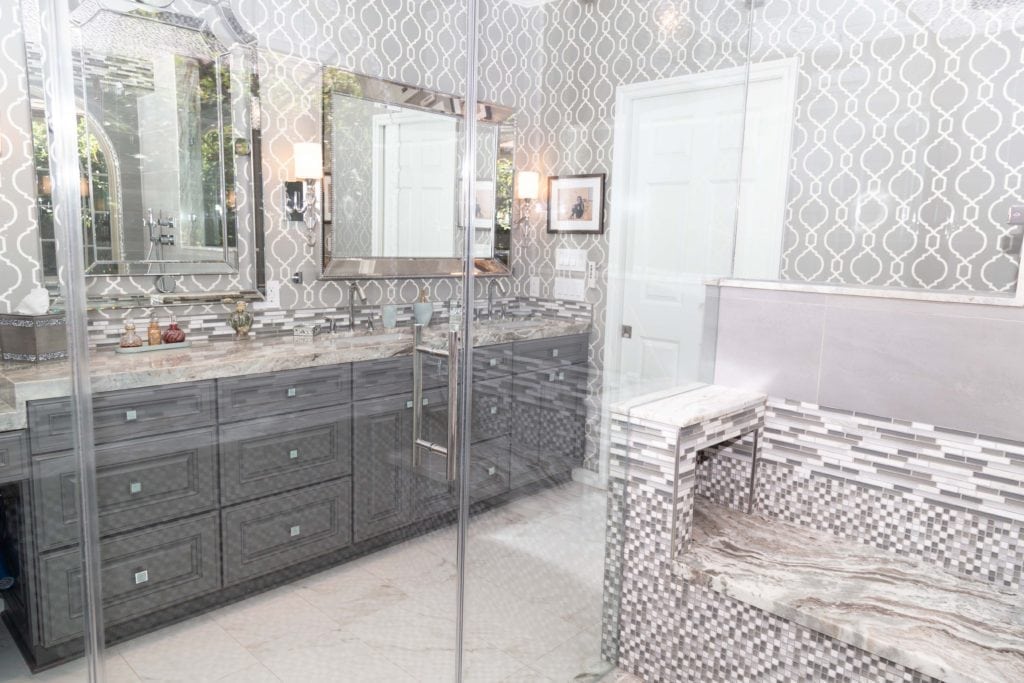 4.- Upgrade the Master Bathroom
The master bathroom is one of the top rooms to highlight when walking the property with a buyer. It's safe to assume that the bathroom will be one of the most used rooms in the house, so it has to be able to handle the daily traffic and daily usage with ease. When it comes to storage and viable space, be sure to double check cabinet storage as well as the clearances between fixtures, doors, and shelves. Is the space being maximized to its full potential? Deciding what to do with the tub is also a key factor. A popular trend many homeowners are doing is removing the tub altogether and allowing space for a grand walk-in shower, like the one pictured above.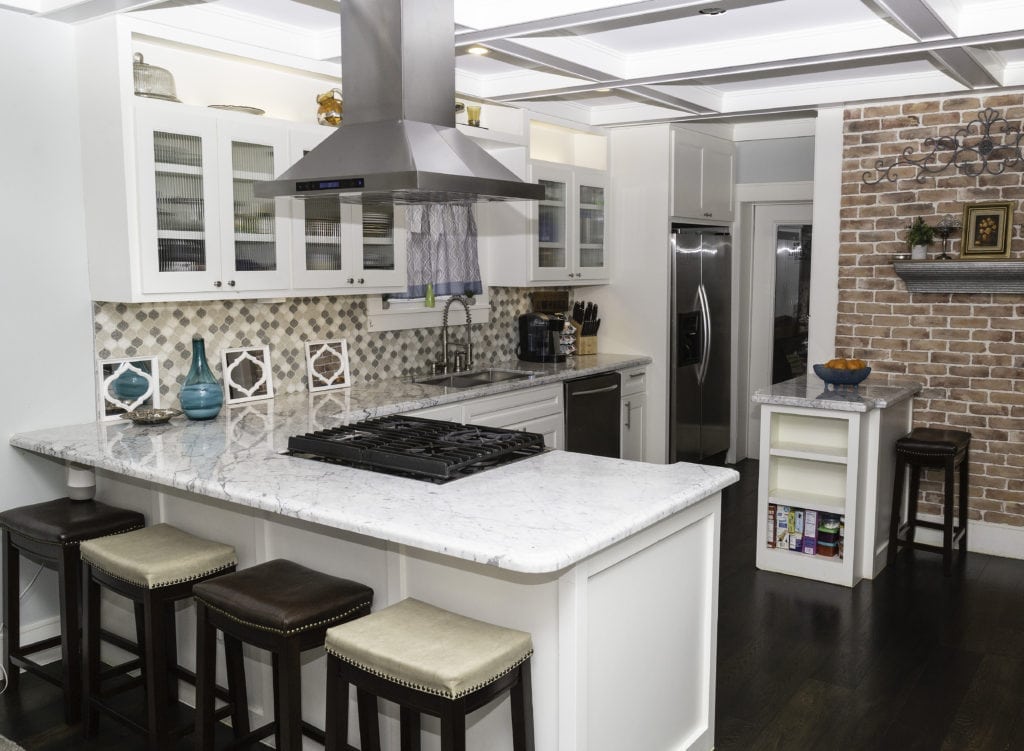 5.- Renovate Your Kitchen
According to today's trends, sleek and open designed kitchens have been appearing in houses more, and for a good reason. The kitchen serves as a central hub in the home. Friends and family gather in kitchens year round for big celebrations and small parties alike. The visualization method works best here, so that means having to consider adding a solid or mosaic backsplash, a new granite countertop or perhaps even adding an island to help give the buyer the sense that they are already home.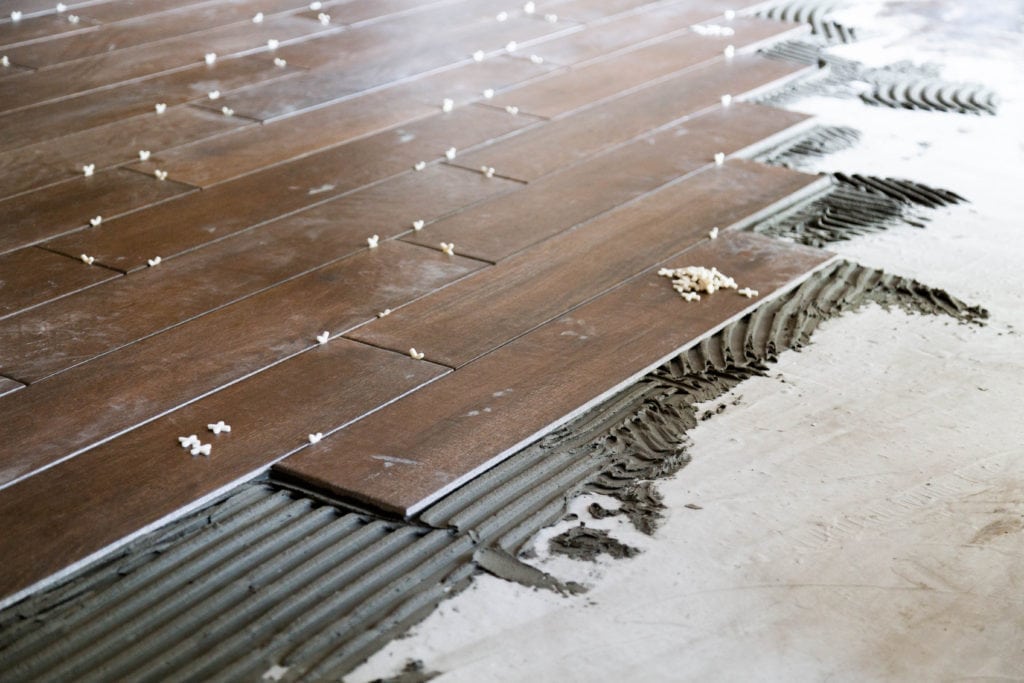 6.- Change the Carpet / Upgrade the floors
One of the most commonly overlooked aspects just so happens to be underfoot; flooring! The energy of a space really can be rejuvenated by something as simple as a new floor. An old carpet can start to turn brown through the years of traffic and can carry bacteria. Old vinyl tile chips at the corners and loses its adhesion. Old wood floors can look tired and underwhelming. It's always a good idea to replace or refinish the flooring in preparation for selling your house. Of course, it comes down to personal preference and budget when selecting what new flooring to install, but here's something to keep in mind: Wood floors are timeless.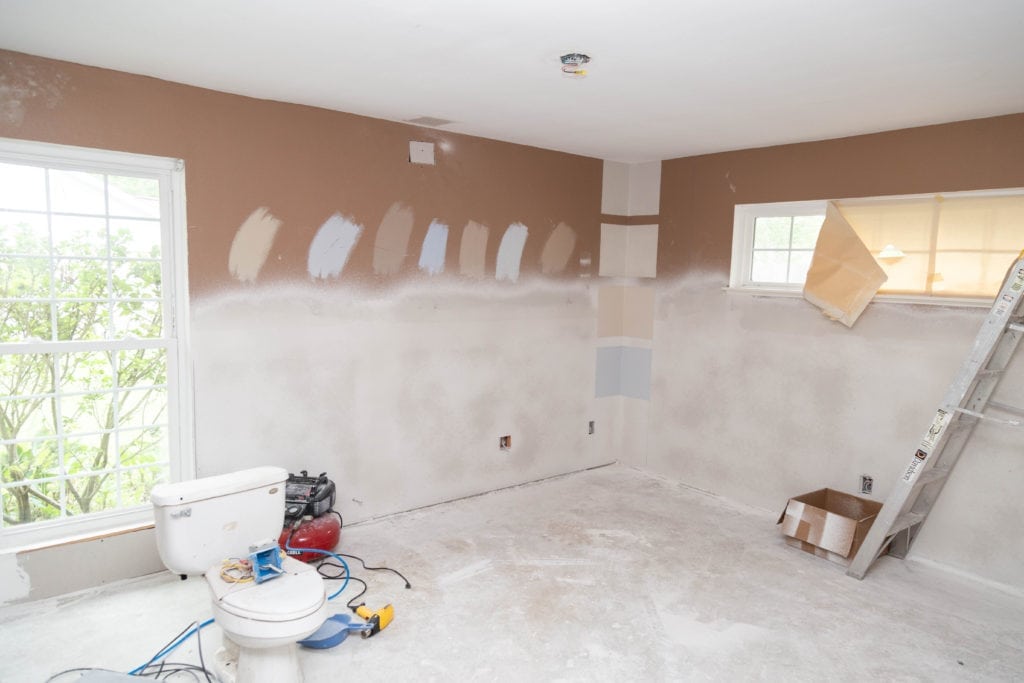 7.- Fresh Paint
If your house hasn't been repainted since the '60's, or if you still have that lime green accent wall you thought was a good idea; it might be time to give your home a fresh coat of paint. Avoid deep or dark colors that you happen to like personally, buyers want to be able to feel comfortable in the space as it is, while still seeing room to add their own personal preference. Opt for more neutral and soft toned paints (such as light beige, pale taupe, oatmeal, light greys, and greige), this way the buyer feels like they're being shown a house ready for sale, and not just being shown your old home.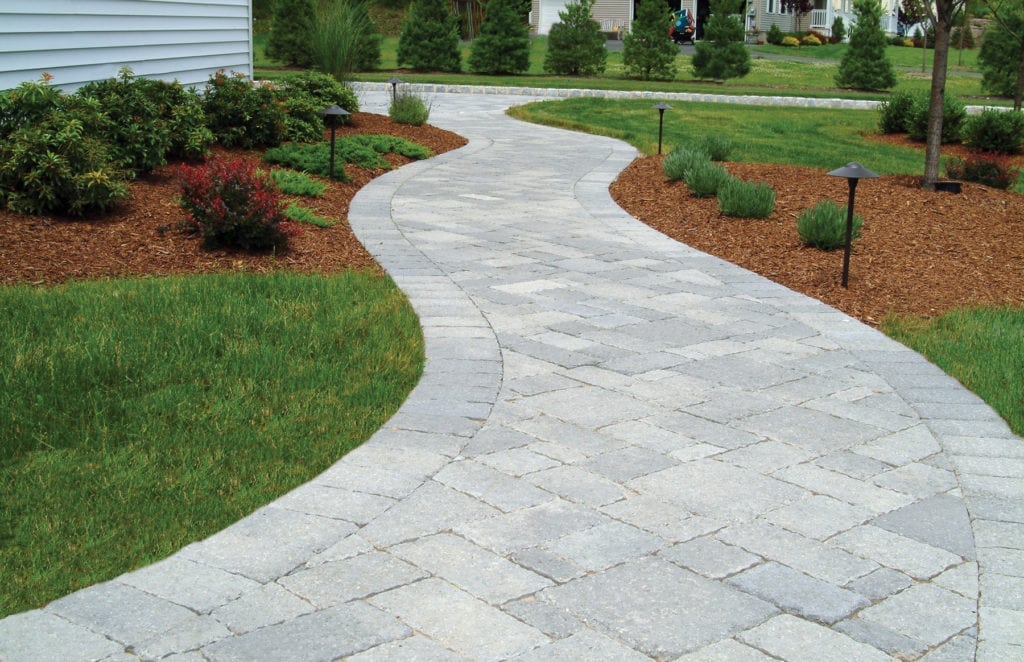 8.- Power Wash
Over time, dust and oils will accumulate and build up causing unsightly stains throughout the exterior of your home.  This is especially true for the walls and driveways. Power washing your home is a great and effective way to get all the dirt and grime from the elements off of the outside walls and pavement. Buyers will be more receptive to that extra level of cleanliness.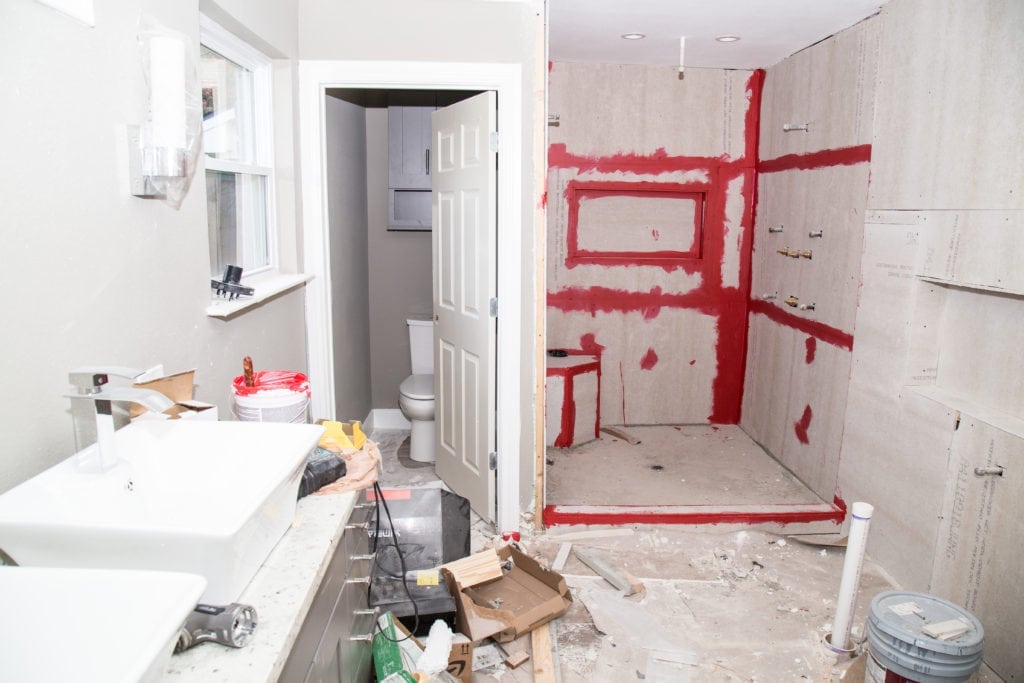 9.- Fix any plumbing issues
A big part of minimizing your own risk is anticipating and minimizing the risk of your client. When someone buys a home, they want the peace of mind that once the payment is made they can just move in and start living in their new home without worrying about having to immediately replace something. Double check all the plumbing for old or rusted pipes and replace them with new hardware.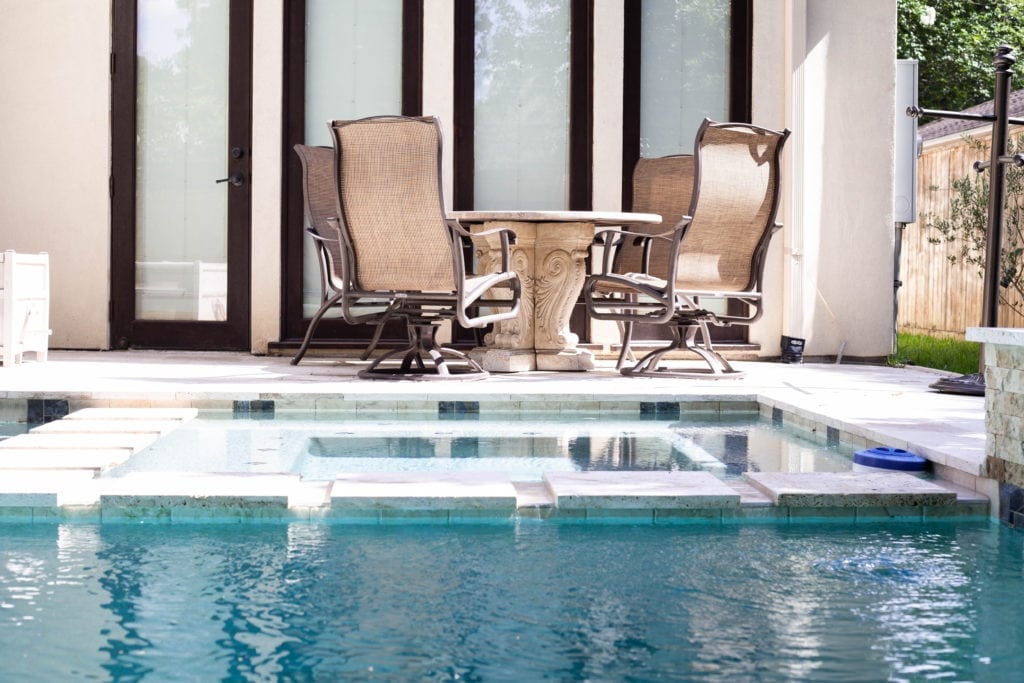 10.- Take Great Pictures
No one knows the property better than you! Tell the story! Take multiple pictures from different angles and perspectives around the property in both natural and artificial light. Showcase spots around the home that are your favorite aspects, chances are someone will see the quality and potential that you are trying to convey.