How To Choose Your Style!
Kitchen cabinets are truly a staple of any home in America today. They provide storage space, they add depth and character to the room, and they can also increase your property value should you ever need to sell. However, due to the sheer amount of different styles of cabinets, it can seem like an intimidating task of trying to find the best fit for your kitchen.
With this guide, we'll walk you through some of today's most popular styles, show how they differ and suggest what kinds of kitchens they'd work well in!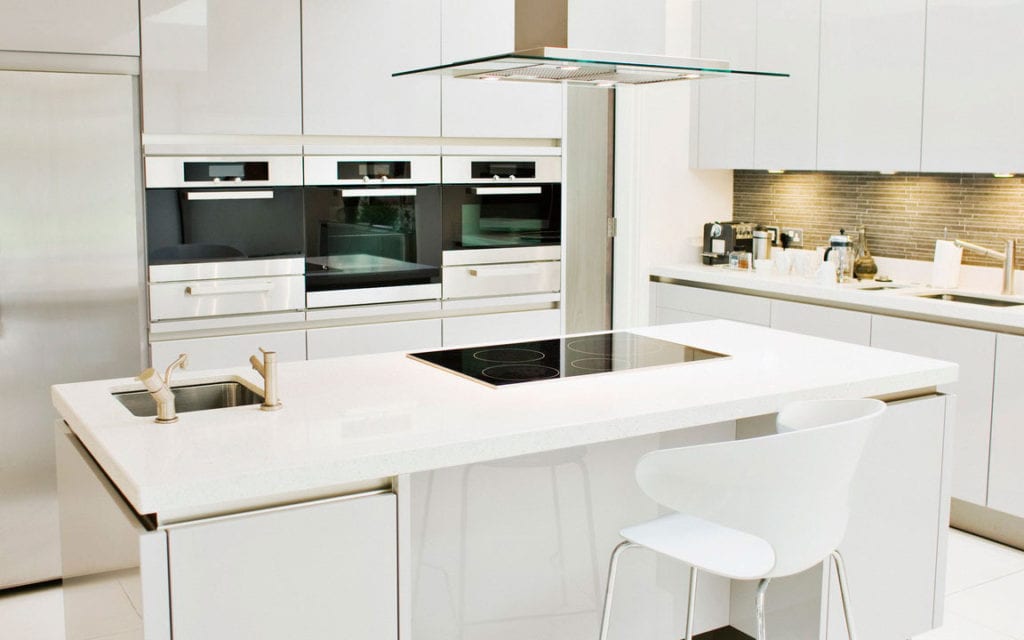 Contemporary Cabinets:
Without a doubt, Contemporary Cabinets are for the modern home. These cabinets feature flat surfaces that are typically paired with simple hardware. The minimalist approach to these cabinets can give off a sleek and efficient look to your kitchen. These cabinets will work best in kitchens with clearly defined lines that flow well and compliment each other. When finding appliances, you can opt for stainless steel to keep with the aesthetic.
These cabinets have a full spectrum of colors to choose from depending on if you want to go with wood composite materials or completely man-made materials. If you'd like a faux-wood look, a wood veneer laminate would be able to recreate the look while keeping the cost low.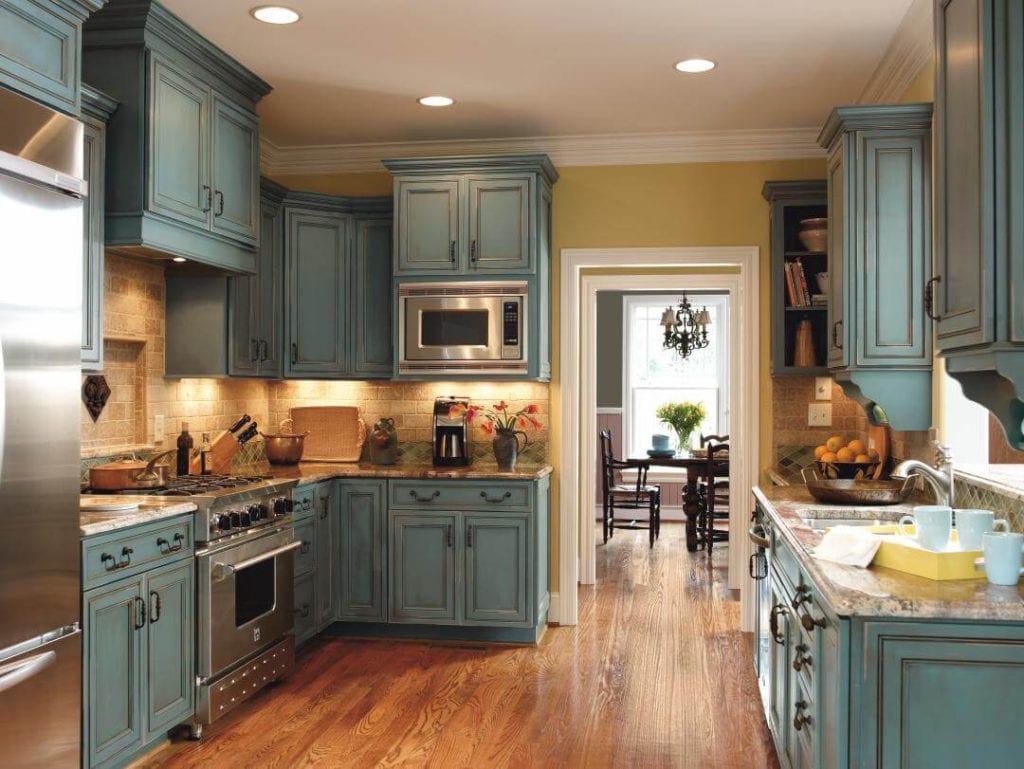 Rustic/Country Cabinets:
If you're a fan of the natural beauty of wood, then Rustic Cabinets might suit your taste. These cabinets are built with a focus on space, warm colors and durability. The doors typically have raised panels with decorative trim and moulding. Cherry, oak, maple and hickory are popular woods to use with these cabinets due to the knots that showcase the natural beauty of the wood.
These cabinets would best fit in kitchens that lean towards a ranch aesthetic.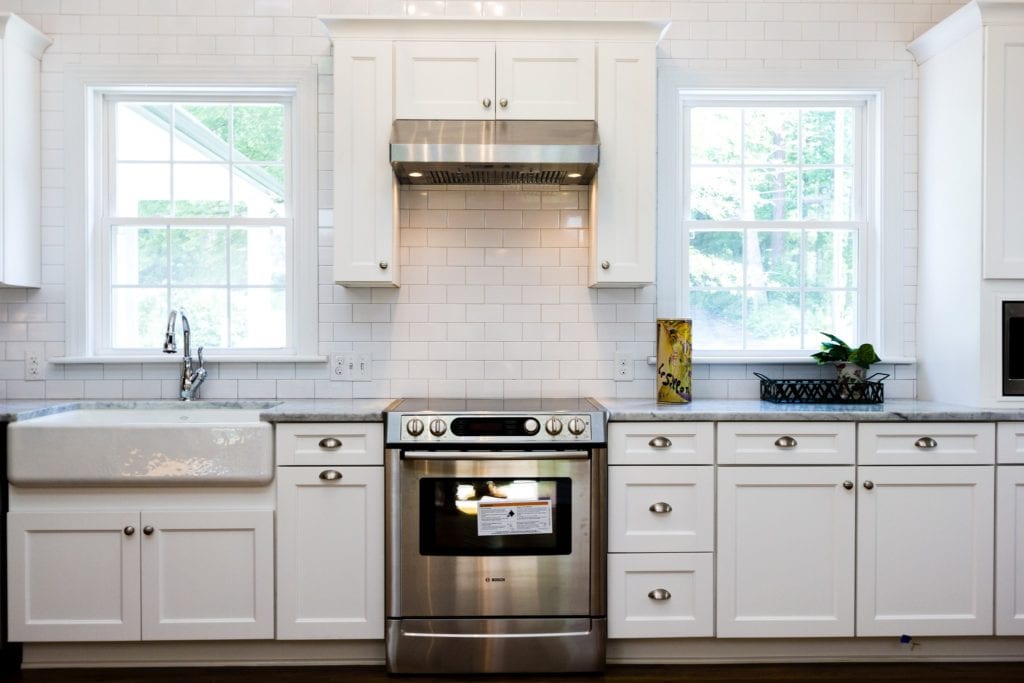 Shaker Cabinets:
Shaker cabinets are great choices due to their versatility. These cabinets are not as ornate as some other styles, but the simplicity is made up for with the quality. Shaker cabinets are typically fabricated from Northeastern American woods such as maple, hickory and quartersawn oak, which are definitely durable.
When it comes to color, people typically decide to either paint the cabinets in a neutral color or stain the wood to highlight it's own natural colors and patterns. Shaker cabinets can be used for both traditional and modern designed kitchens.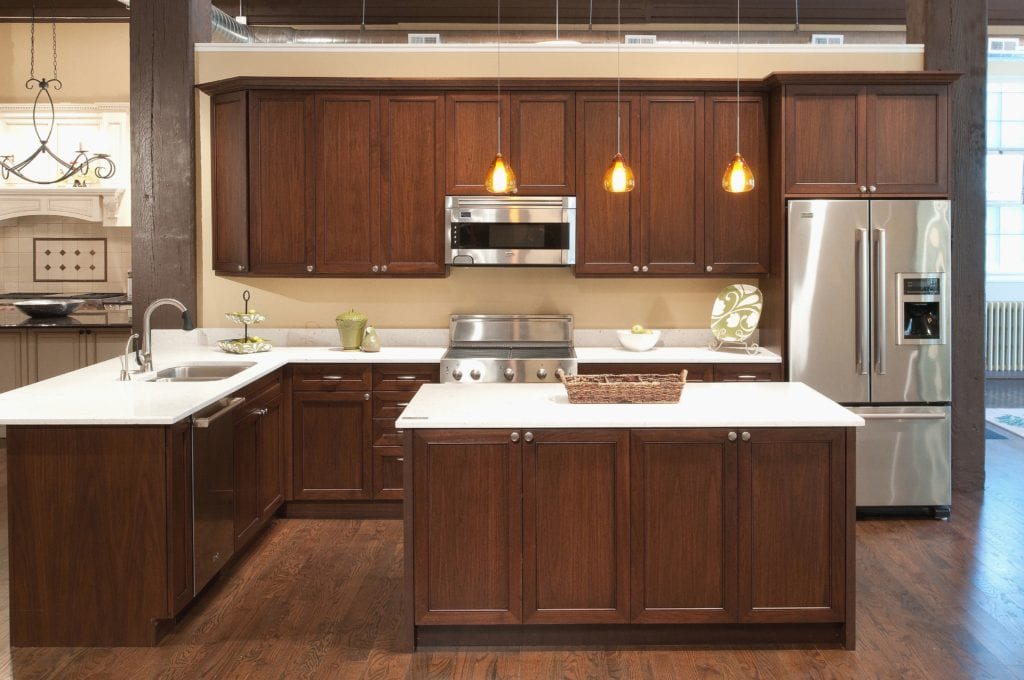 Mission Style Cabinets:
Blending both Spanish and American Southwest styles, Mission Style Cabinets are crafted with longevity and functionality in mind. These are more commonly characterized by their straight lines and panel faced doors. Primarily fabricated from American White Oak, most home owners decide to leave the wood as natural as possible. However, staining the wood can also be a viable option which can give the wood a darker, richer hue.
When it comes to hardware bronze, wrought iron and rubbed brass work well to compliment the wood; whether they're stained or kept natural. One very important aspect to note is that these style cabinets tend to get on the pricey side. Due to the materials, labor and time to fabricate and install the cabinets, this style is much better suited for a traditional style kitchen with a flexible budget to allow for the other essentials.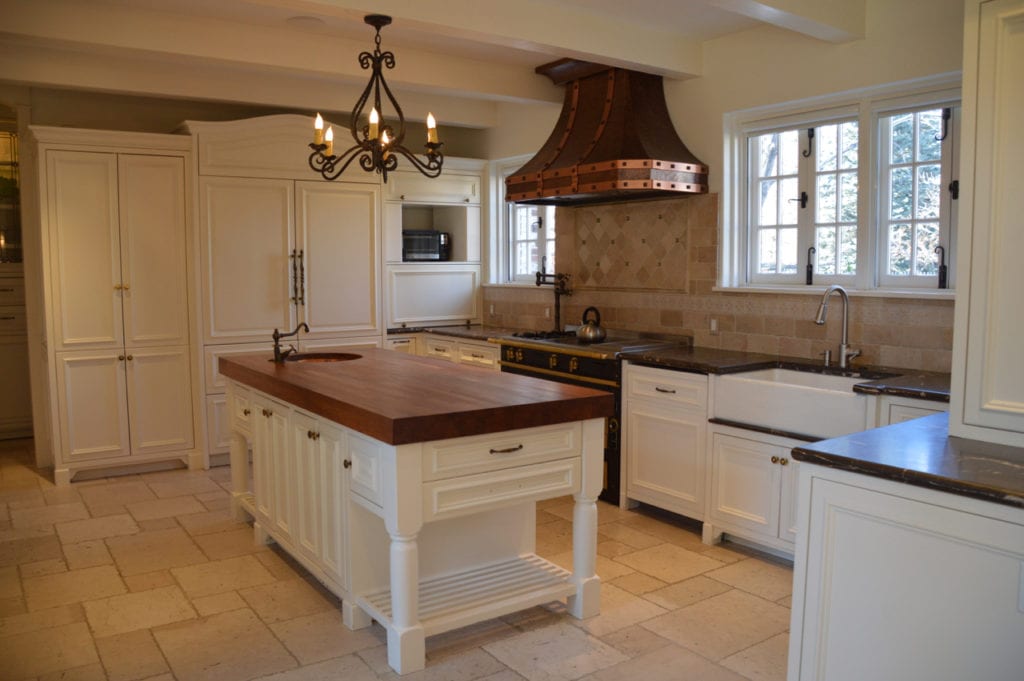 French Country Cabinets:
One of the most ornate styles available, French Country Cabinets can add a lot of character and personality to a kitchen. Unlike the standard Country cabinets, more emphasis is placed on earthy tones that are meant to reflect colors you'd normally see in the French countryside. "Antiquing" the wood is a common practice with this style as it allows the wood grain to flourish. The cabinets feature carved panels and decorative trim and often feature carved arches.
For hardware, bronze, iron, and brass serve as good reinforcements of the overall feel. Most French Country kitchens are typically decorated with kitchen utensils displayed on the wall. Matching bronze utensils to the bronze hardware can give the kitchen that extra little bit of nuance.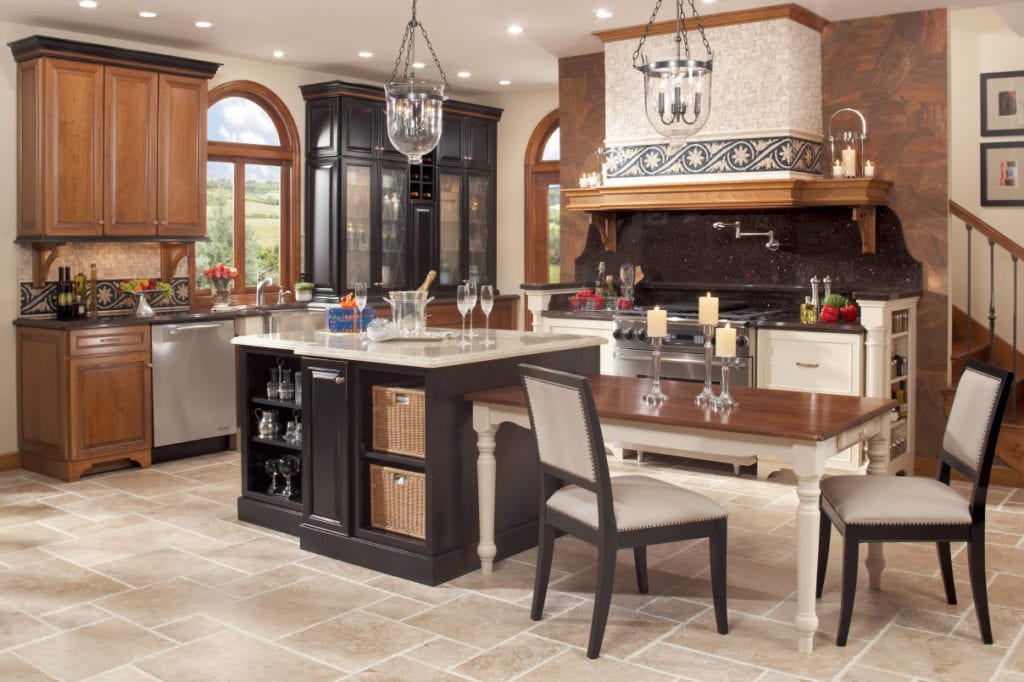 Tuscan Cabinets:
Another popular European style is Tuscan Cabinets. Inspired by Italy and the Mediterranean, these cabinets are typically made from cherry or maple wood which is stained to a rich brown hue. Aside from having raised panels, most Tuscan cabinets also feature glass panels to add an extra layer of sophistication.
Bronze, brass, and iron are good metals to use for the hardware, it helps to reinforce the European rustic feel of the kitchen. Much like the French Country style, home chefs and cooking enthusiasts will love being able to decorate and add their flair to the kitchen.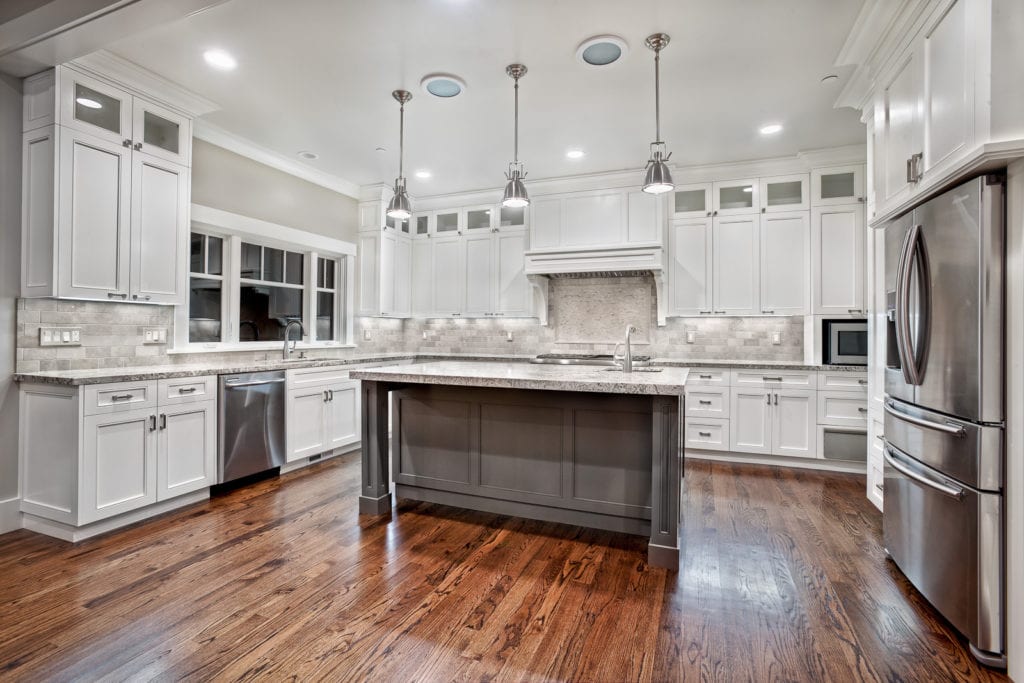 Craftsman Cabinets:
If it's a custom fit that you want, Craftsman Cabinets would be perfect you. These cabinets are made by artisan woodworkers who characterize their style through quality material and structural integrity. Heavier woods such as quartersawn oak, hickory and maple are just about exclusively used with these styles. Craftsman cabinets are, by design, not as ornate as other styles.
More emphasis is placed on straight lines and subtle arches. Much like the country styles, more people decide not to paint over the wood, rather opting for keeping the woods natural color or staining it to highlight its natural hue.
Like, the Mission Style, these cabinets are more expensive because of the materials and the amount of labor it will take to complete.
We truly hope this guide has been a helpful first step to learning more about kitchen cabinets. The world of construction and design is ever growing and ever changing, let us keep you up to speed! This will be the first of many introductory guides designed to help you navigate through the many aspects of design and construction.
If you need more detailed help or if you have a project you need a quote on, please don't hesitate to contact us!
We have over 30 years of combined experience, and we make sure to share that knowledge with our clients to encourage smart, safe and well-researched decisions.